Catalogue of coins of Ukraine №6. 2017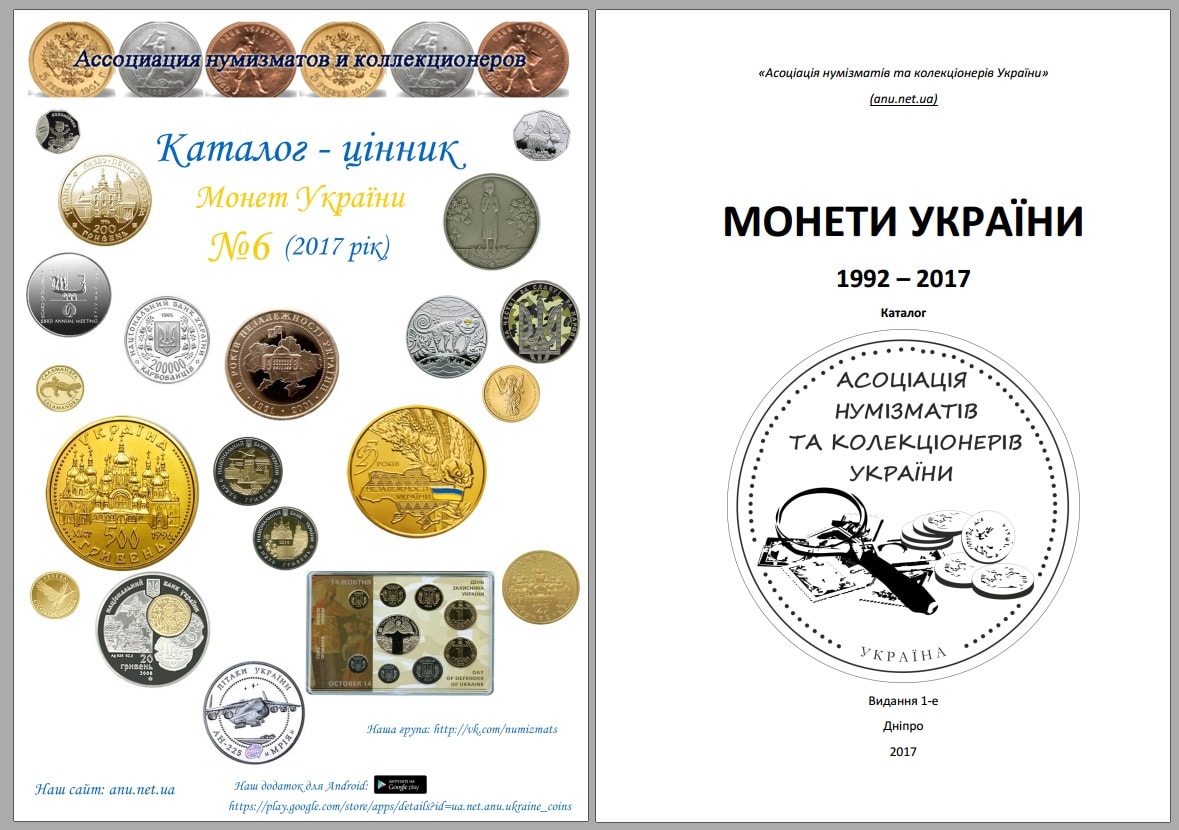 We would like to congratulate you on the holiday, and wish you increase your collections in the coming 2017.
We present you a new number from our catalog "Catalogue of coins of Ukraine №6. 2017".
This catalog is dramatically enhanced over previous versions of the directory. The catalog consists of 125 pages of useful information about coins of Ukraine. This catalog will continue to develop rapidly, filled and adjusted.

The catalog contains images of coins (silver, gold, coins from precious metals, small coins, coin sets), the value of the coin data, other useful information.
(We are grateful for their assistance in the development of our directory. To do this, all your notes, comments, suggestions are accepted. There is also a need for a high-quality images of coins in high resolution on a white background).

Sample pages of our catalog:
Product is still available free of charge and available to all our registered users on our website: https://anu.net.ua/ua/analitika/3939-katalog-monet-ukraini-vid-anu-net-ua
Sincerely Site Administration 'Association numismatists and collectors of Ukraine "